YOUR GRAND ONLINE
BOAT CONFIGURATOR!
Take advantage of this GRAND 3D Boat Configurator and create your boat just the way you like! There is a wide range of available options, color schemes for the tubes, GRP, and upholstery providing you with the opportunity to create something truly unique & personal.
SUPERIOR EUROPEAN QUALITY!
Since the very first day of GRAND in 2001 every GRAND boat is built in Europe (Ukraine) on our modern GRAND factory. We use only proven European workmanship, materials, engineering and quality with no any compromising. By combining aerodynamic principles with advanced design and manufacturing concepts we provide our customers with boats in which every component is quality assured and traceable to its source. That's a high standard to maintain but we wouldn't have it any other way!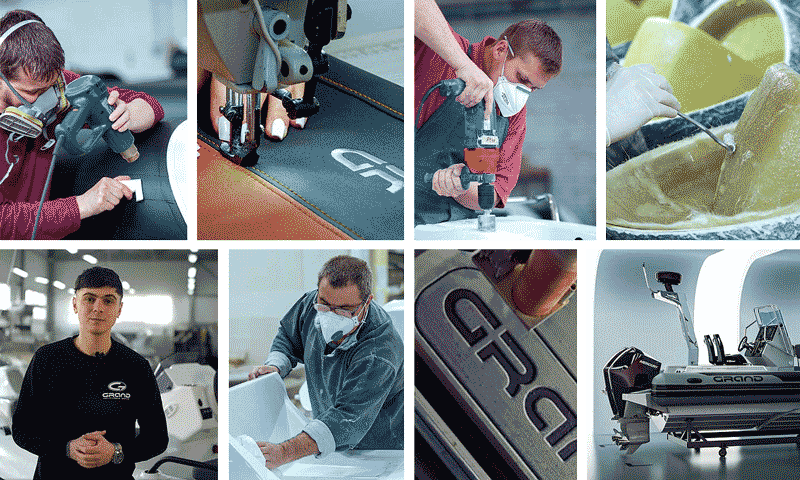 If you are interested in any of our GRAND boats in Canada or have any questions, then contact a GRAND Dealer closest to you. You will be served in a best way possible! All the contact details are here:
If you are a Marine Dealer in Canada and will be interested in cooperation with us – contact us directly and we will be happy to assist you!